The Group of Vegetables Growers "KALISKI POMIDOR" was set in 2010. The Group consists of 5 members who are experienced producers and own 7 hectares of greenhouses all together.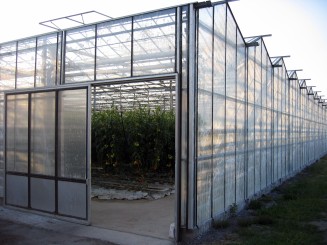 The tomatoe cultivation is carried out accordance with the most modern technologies such as: the computer steering of climate or the special watering system. Moreover, the growers use the biological protection and the application of bumble-bees for pollination.
All those conditions and the special location of our greenhouses cause that our tomatoes have unique taste and their quality meets the requirements of the E.U. Law. The Group sells their products on Polish local market as well as European. So far we have exported the tomatoes to Sweden, Norway, Germany, Greece, France, Italy, Russia and Latvia.
We invite to the cooperation!